WELCOME TO PATRIOT AUTO SCHOOL! WINTER and Spring 2024 ANNOUNCED!These classes are for junior operators (under 18 y/o).
All over 18 y/o inquiries, please send an email or call our office.In-Person Classes:
December 26th - 30th (FULL)
February 19th - 23rd (FULL)
April 15th - 19th
9:00AM - 3:30PM

Click here to enroll in class​ ​​
PARENT CLASS SCHEDULE
(All parent classes are online. Enrollment required. Seating limited)January 8th, 2024 (5:30pm - 7:30pm)
Click here to enroll​Please email (patriotautoschool@yahoo.com)
​or call 413-391-7089 if you have questions.
Office Hours:
Monday - Thursday
3:30PM - 6:30PM
​Phone:
​ (413) 391-7089
Address:
301 Springfield St. Agawam, MA 01030
​
Excellent services at the lowest prices!
Thank you for visiting Patriot Auto School online! Driver education is an investment in your safety. With more than a 15 years of driver education experience, newest vehicles, classroom materials, and most accommodating facility, we stand above the rest. Experience, service, and value are at the core of our program. We are here to serve Agawam, Southwick and West Springfield with all driver education and licensing needs. We have pioneered the concept of fair pricing with exceptional service. Our prices are the lowest and our services are simply the best. We are looking forward to getting you on the road quickly and safely.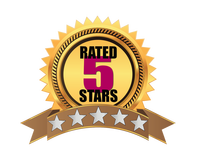 GOOGLE BUSINESS REVIEWS

YELP!
FACEBOOK REVIEWS
YELLOWBOOK CUSTOMER REVIEWS
WE HAVE AN EXCELLENT ROAD TEST PASS RATE!
ON SITE ROAD TESTS!
10% to 15% INSURANCE DISCOUNT WITH COMPLETED COURSE!
WE ARE LICENSED, BONDED, and INSURED AS REQUIRED BY MASS DOT!